Forging
Increase the tensile and yield strength  of a machined part by forging it
Co designing of parts or assemblies is one aspect of assembly expertise of Andre Laurent. Our engineering proposed an innovative solution based on our hot forging process know-how.
Customer in the lifting sector
Our customer, specialized in the lifting devices sector, takes contact with us for a welded part with a weakness in terms of mechanical properties (breakage risk)
Andre Laurent proposal : use the hot forging process
As an alternative to the welding process, the engineering of Andre Laurent proposes the hot forging process.
The hot forging process brings technical, quality and costs advantages: 
"The hot forging process is less restrictive than welding operations. Through the hot forging process, the tensile strength of the part is improved and re-designing the part remains possible in order to optimize its weight.

We went from 10,4kg to 9,10kg, which is a significant saving"

Jean Jacques Laurent, CEO
Advantages of the hot forging process compared to the welding process:
Material saving
Reduced machining time
Material integrity : steel, stainless steel, inconel, titanium
Increase of the tensile strength due to a better fiber quality
When manufacturing monobloc parts, the hot forging process improves the mechanical properties of a part.
Approval of the forged part
Once the hot forging process has been approved, Andre Laurent performed tensile test and compared the two different processes: hot forging and welding process. These have proven to be strongly in favor of the hot forged part.
Cross-section of a part illustrating the fiberization of the steel after forging: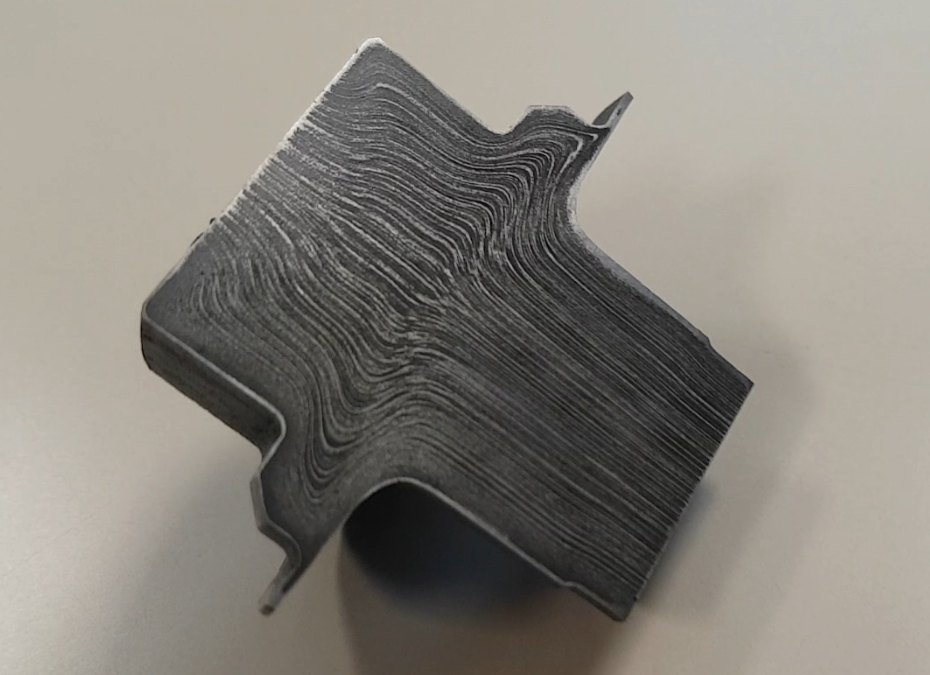 ---