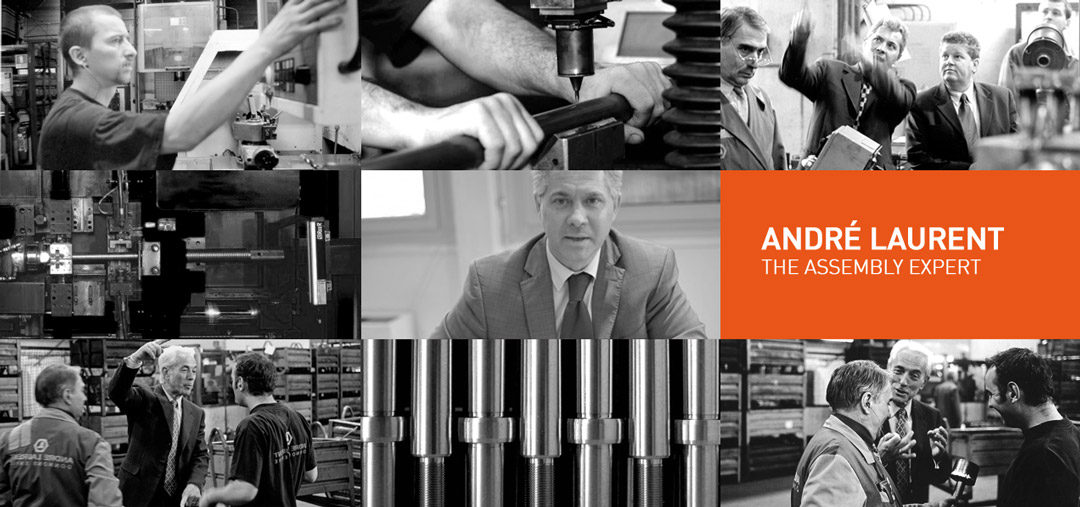 ANDRÉ LAURENT : Special bolt and mechanical assembly parts
Hot forging, electrical upsetting, machining and thread rolling.
For 50 years, André Laurent Company has acquired an expert knowledge in hot forging processes, electrical upsetting, machining and thread rolling.
FASTENING AND BINDING ELEMENTS
André Laurent Company co-designs and manufactures low to large volume production series using any type of material starting from low alloyed steel through any type of stainless steel as well as alloys of aluminium, nickel and copper.
TAILOR MADE PRODUCTION IN MEDIUM & LARGE QUANTITIES
Mastering of core business line with a large choice of suppliers allow us to meet customers' requirements in terms of mechanical assemblies needs (special and standard)
Complete mechanical assemblies' management (as a kit, assembled, attached or welded)
Dealing with your logistics : dedicated stocks, resource needs, order processing management, delivery on chains, special packaging, personalized investment, etc…
Research and Development Department – Realization
CUTTING EDGE TECHNOLOGY FOR DEMANDING INDUSTRIES
ISO 9001 (2000) since 1988, ISO 14001 since 1999 and ISO 9100 since 2009 enable André Laurent to manufacture fastening and binding mechanical elements for Aeronautics, Aerospace and Nuclear industries.