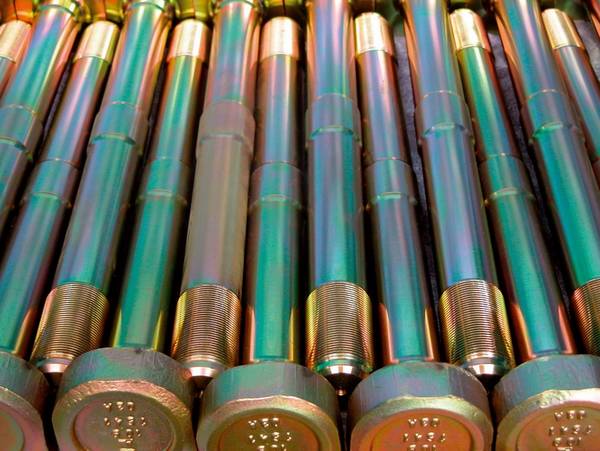 ---
---
Mechanical components manufacturing
Expert of safety mechanical component, Andre Laurent Company is the specialist to provide you with solutions in tailor-made critical fastening and binding elements.
We design, conceive and manufacture special elements according to drawing and specifications.
Screws & Bolts : hexagonal, bi-hexagonal, socket head cap, any type of special bolting, cylinder head bolt, connecting rod bolt, …
Stud Bolts : studs, anchor bolts, with any type of thread
Rods : tie rods, piston rods, shafts, knurled  shafts, splined shafts…
Washers : with any dimensions
Customized parts : chain anchors, VERY special parts, titanium axis…
As we manufacture these components through hot forging and thread rolling, we propose you innovative solutions allowing you :
Reduction of total machining time
Material savings (no removal of material)
Improvement of mechanical properties (continuous fibre course)
Thinner grain (metal structure)
One-piece component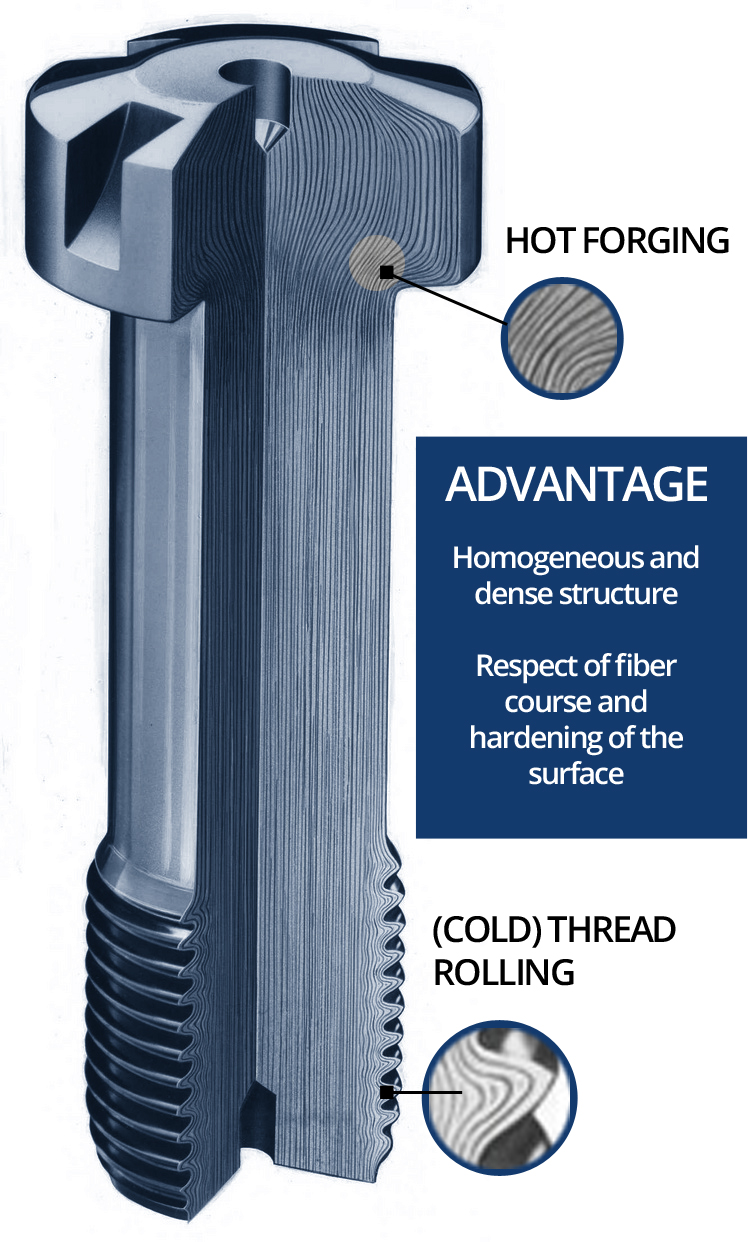 ANDRE LAURENT SAS, manufacturing of mechanical assemblies (starting from 200 pieces)
Materials for mechanical safety component manufacturing
We manufacture these mechanical components with different materials: steel, aluminum, bronze, copper alloys. We are able to manufacture stainless steel and titanium.
 Find out more about materials.
Forged assemblies for safety components
ANDRE LAURENT company uses hot forging process for economic reasons and to improve mechanical properties (continuous fibre course)
Thread rolling
Thanks to cold thread rolling, the safety component keeps a better surface rendering. The continuous fibre course allows improving mechanical properties of every component of the assembly (nuts, screws, rods) as well as a better fatigue strength.